North Texas Giving Day is TODAY – September 22, 2022. This is our 3rd year to participate in this special day where non profit organizations like the Gregg Pearson Foundation benefit from the generosity of people like you here in the DFW area. These 22 stories tell the story of why the GPF exists. We hope you will consider making a donation today as we raise money to help those battling cancer and other acute illnesses. We have a goal of raising $10,000 – will you help us?
READ THE STORIES BELOW
(check back each day throughout September leading up to 9.22.22)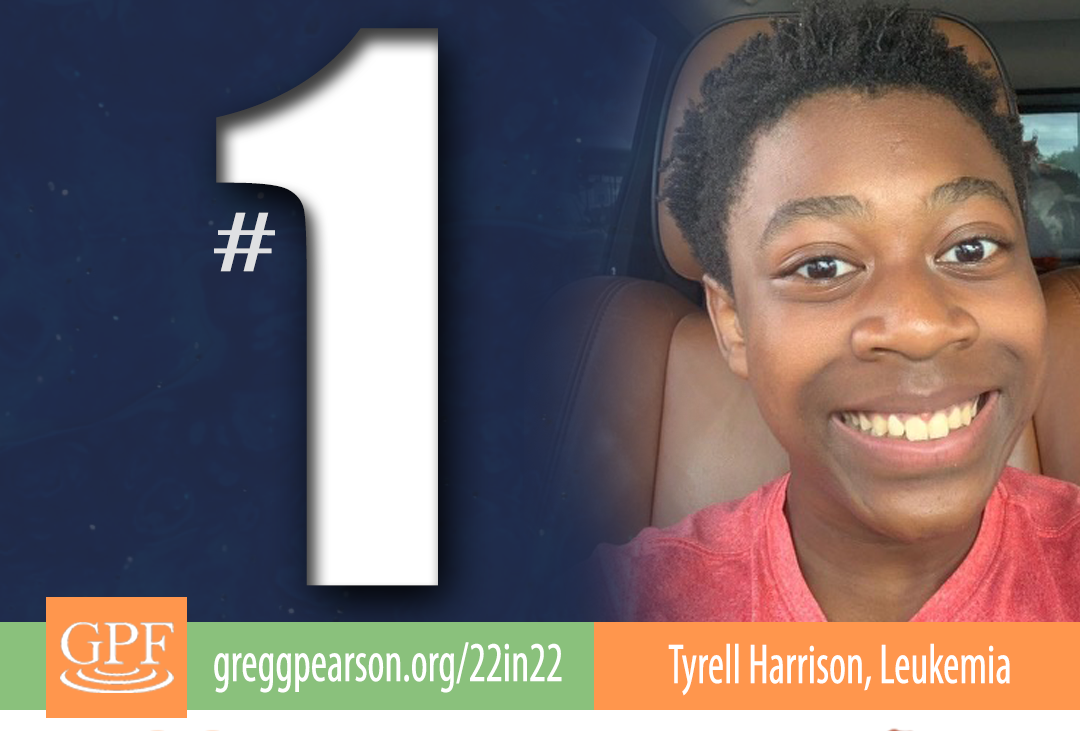 Tyrell is 15 years old & suffers from ALL Leukemia. He was diagnosed on 2/17/22.
Tyrell's current treatment plan is two & half years. He is about to complete the initial treatment phase. After that he will enter a consolidation phase and then a maintenance phase. He is a fun loving student athlete with a big smile who loves gymnastics & cheer.
Tyrell has a large group of friends & family that are supporting him on his journey.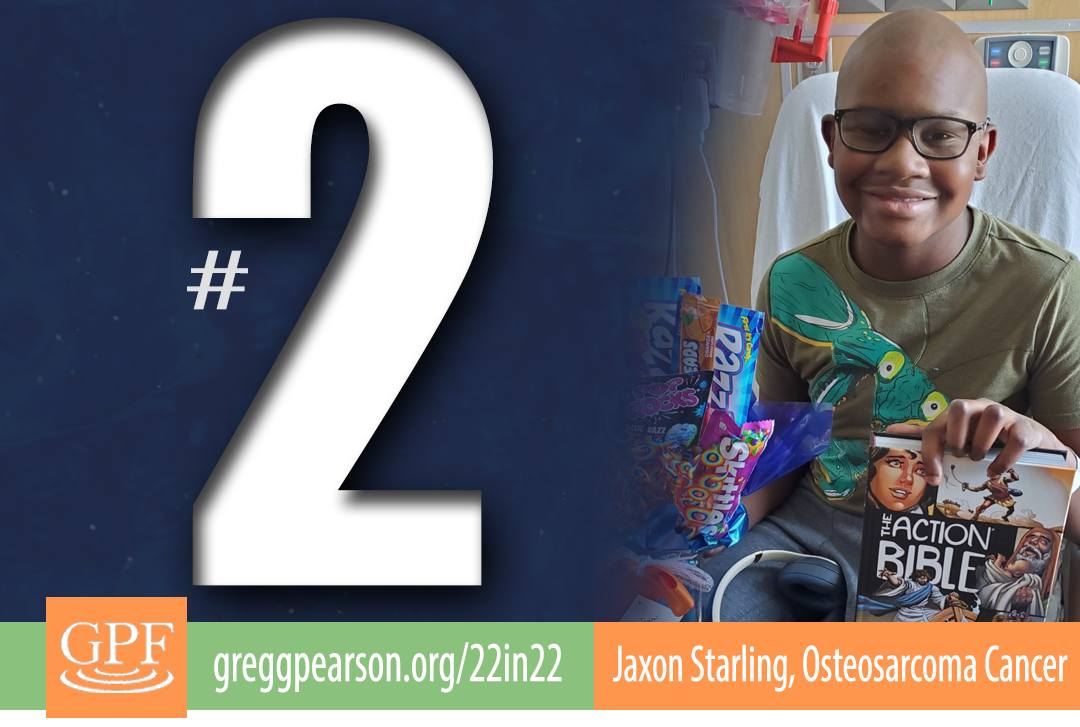 Jaxon is an amazing young man. He goes to Children's Hospital in Dallas every day for chemo treatments. Jaxon is in the midst of a long battle with cancer.
It started in his leg and has moved to both his lungs.  He has endured 6 surgeries in 2 year and still takes massive doses of chemo. which seem to control the cancer in his lungs. Both Jaxon and his Mom have a very optimistic attitude and they are thankful for each day. They have a long way to go on this difficult journey fighting cancer.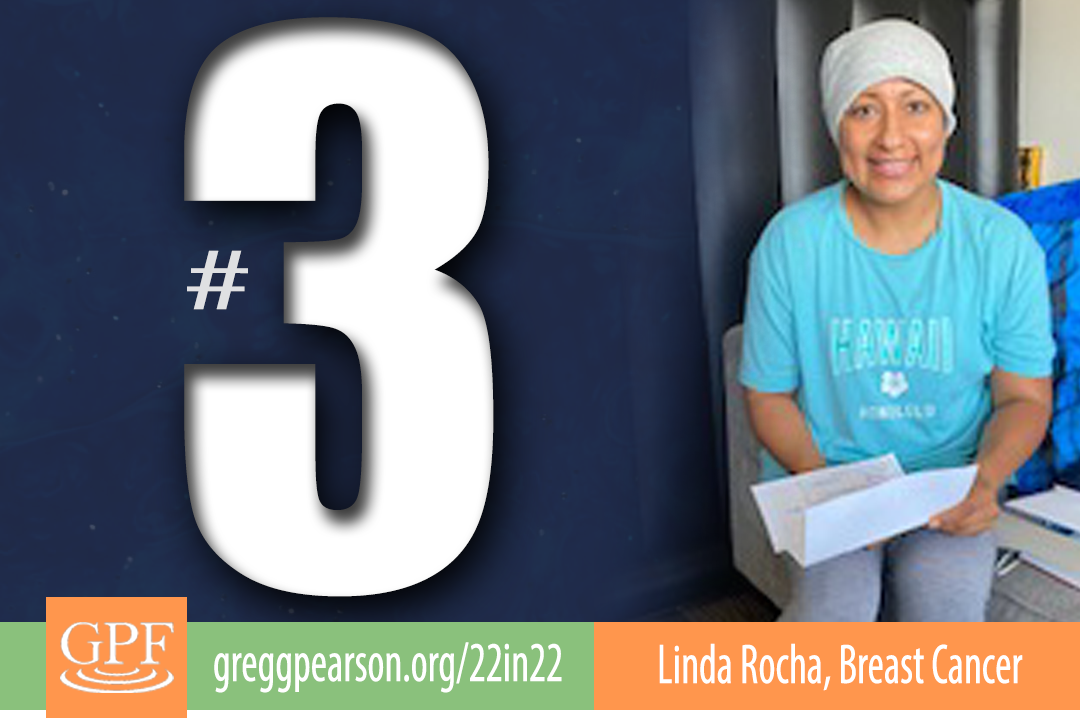 Linda is 39 years old & suffers from Stage 2 Breast Cancer.  She was diagnosed in February & will finish her Chemo treatments in September.  She will then begin her Radiation treatments. 
She is not married & her brother lives with her. She has cousins in the area. Her parents still live in Mexico & they are very worried about her.  Linda is more concerned about her dad, Raymondo, who has Leukemia & won't tell her how he is doing because he does not want her to worry.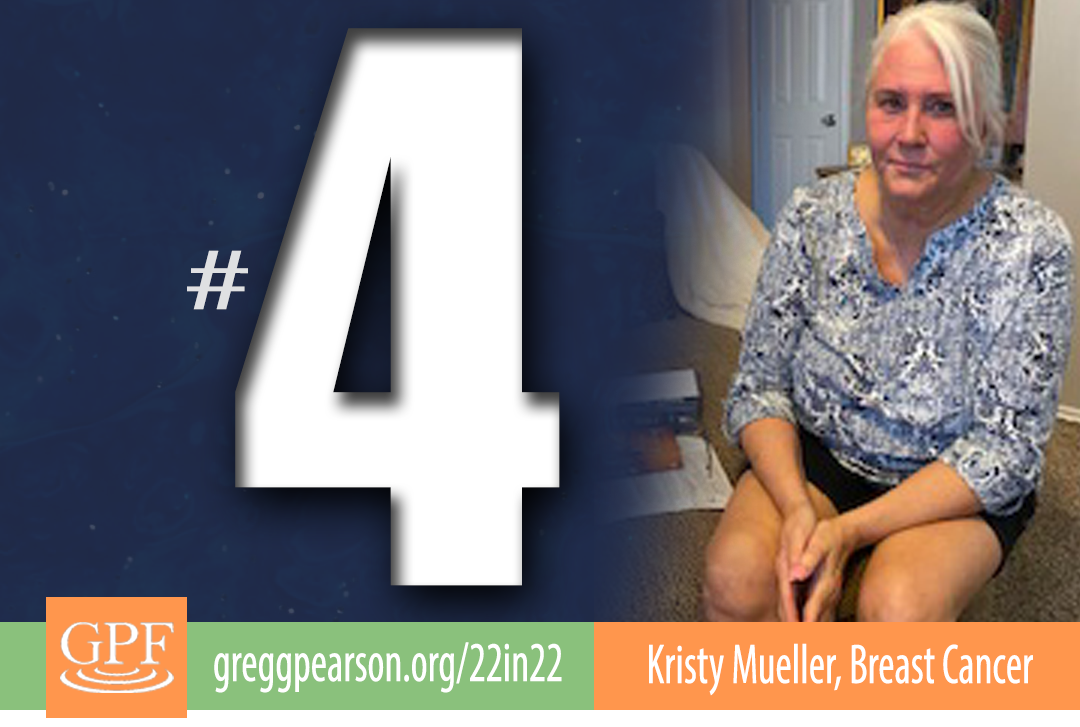 Kristy is 66 years old & suffers from an aggressive type of Breast Cancer. She has nursing experience & is very knowledgeable about her condition. She has not taken chemo or radiation.
Instead she is taking a targeted "cocktail" infusion for her treatment. This treatment does not have the side effects of chemo or radiation. She is happy with her treatment decision at this time. She will have new imaging in October to check her status. Her prayer requests are that the imaging in October will clear & the cancer will be gone, strength for journey and for her family.
This is Jenny Romine and she is battling Lymphoma. She is only 26 years old and a sweet young lady.
She received a stem cell transplant a couple of weeks ago at Baylor Hospital in Dallas. She is doing well and was able to return home and waits for the transplant to work. She was very pleased with the financial assistance from GPF and prays for healing.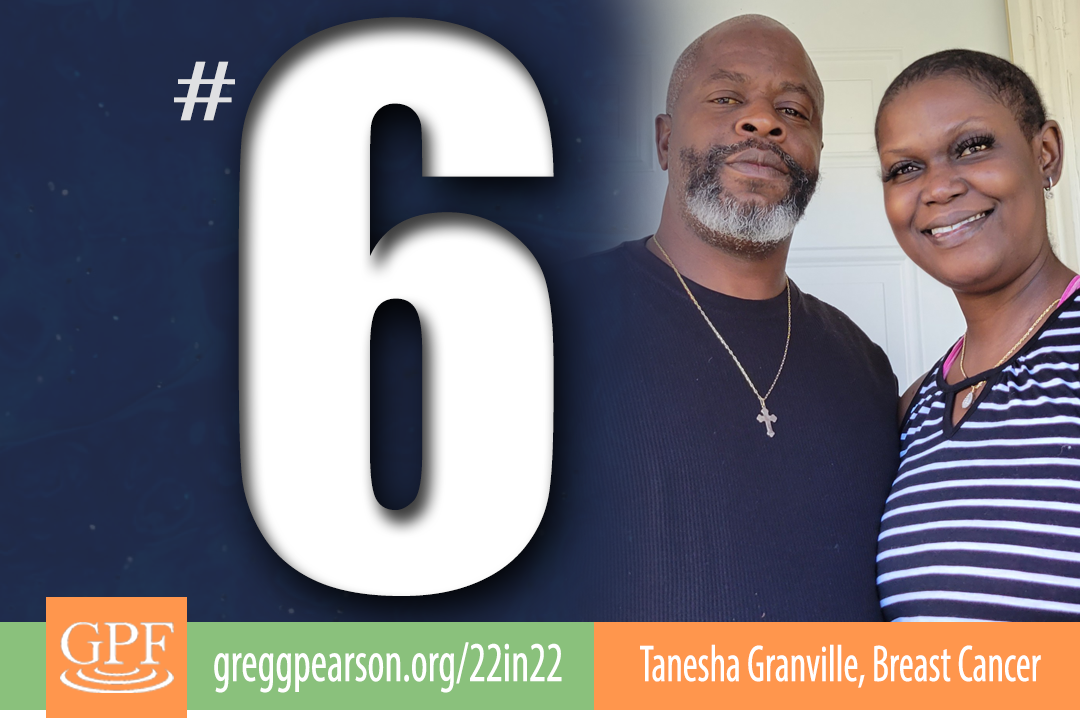 Meet Tanesha Granville. Tanesha is 34 years old and is battling breast cancer. She had to quit her job to go through Chemotherapy, Surgery and Radiation.  The Gregg Pearson Foundation was able to assist her and her family this past Christmas and they were extremely grateful.
Recently, we received some good news from her. These are her words, "I wanted to let the Gregg Pearson Foundation know surgery after Christmas went well and I'm doing great!   Radiation and then REMISSION.  God is good!  You all have an awesome day and keep blessing people!  In God We Trust."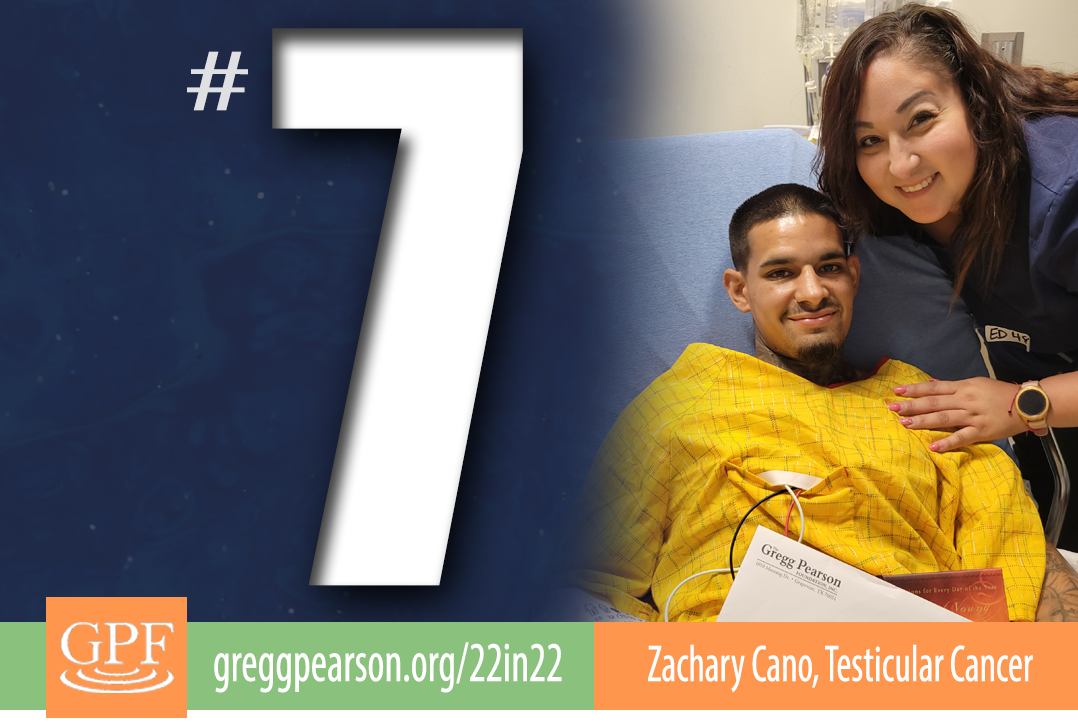 Zachary has completed two surgeries for Testicular Cancer. He is only 27 years old.
Zachary is a very strong young man who wants to be well, go back to work and be able to support his family. He is extremely grateful for the financial assistance from the Gregg Pearson Foundation.
Continue to pray for Zachary and his wife Priscilla.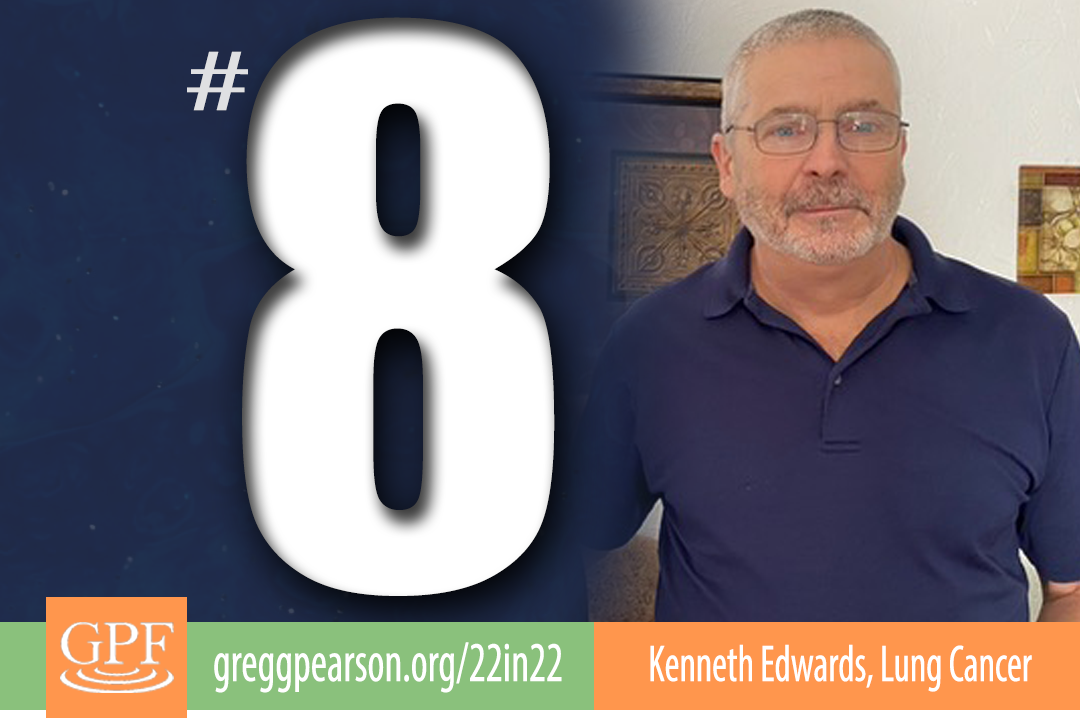 Kenneth (age 58) is an electrician but has been unable to work because of stage 3 lung cancer. He has a golf ball sized tumor in his right lung. At this time his white cell count is too high for aggressive treatment of the tumor but doctors are treating him with chemo.
He decided to conquer a demon in his life and began to make changes 6 months prior to his diagnosis in November 2021. He is very thankful for that decision and is very aware of how God is working in his life.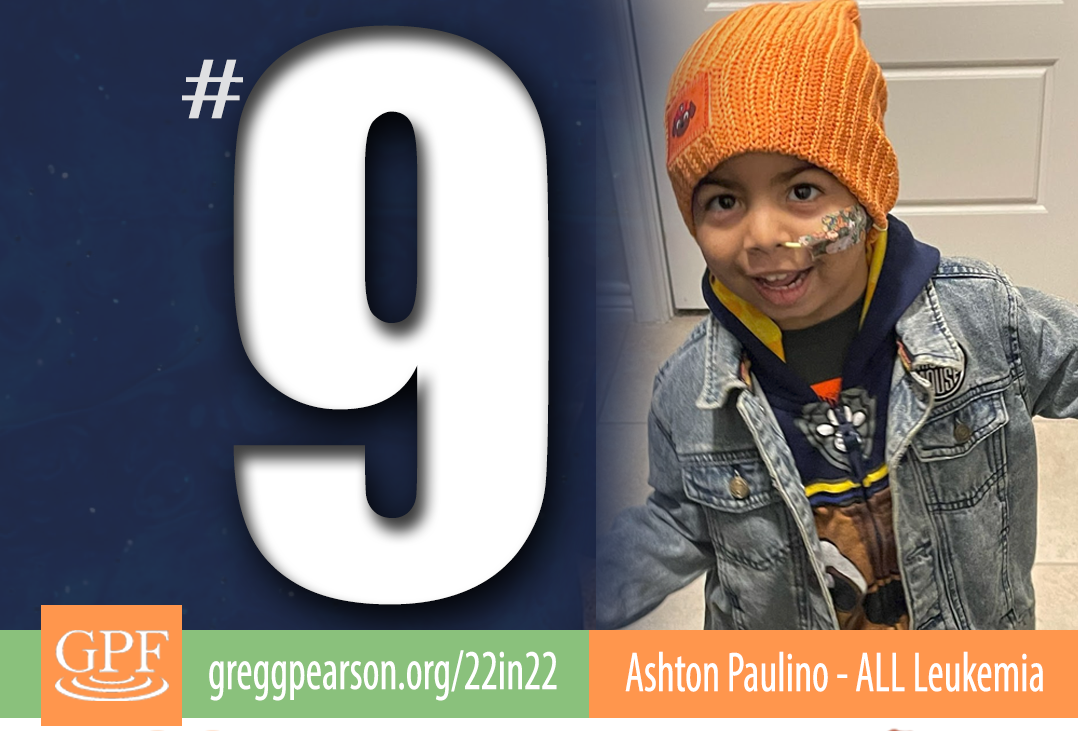 We ask that you keep 4-year old Ashton Paulino in your prayers as he currently battles Acute Lymphoblastic Leukemia (ALL).
Ashton has the true spirit of a fighter with so many loved ones supporting him by his side during this time.
The Gregg Pearson Foundation is honored to be able to support him during his fight as well.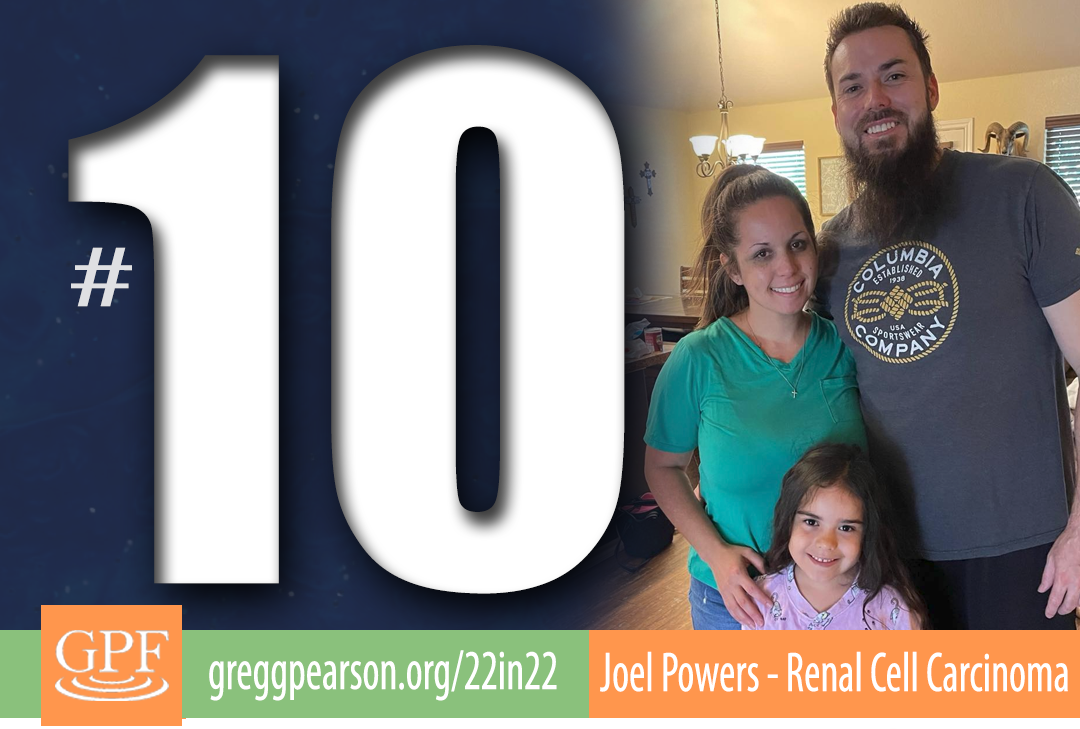 This is the Joel chase Powers family. He continues to suffer with Renal Cell Carcinoma. The Gregg Pearson Foundation has helped them before and they are certainly still in need of assistance.
He is continuing treatment from MD Anderson, they have to travel there for treatment as well as some by zoom. Please be in prayer for this sweet family.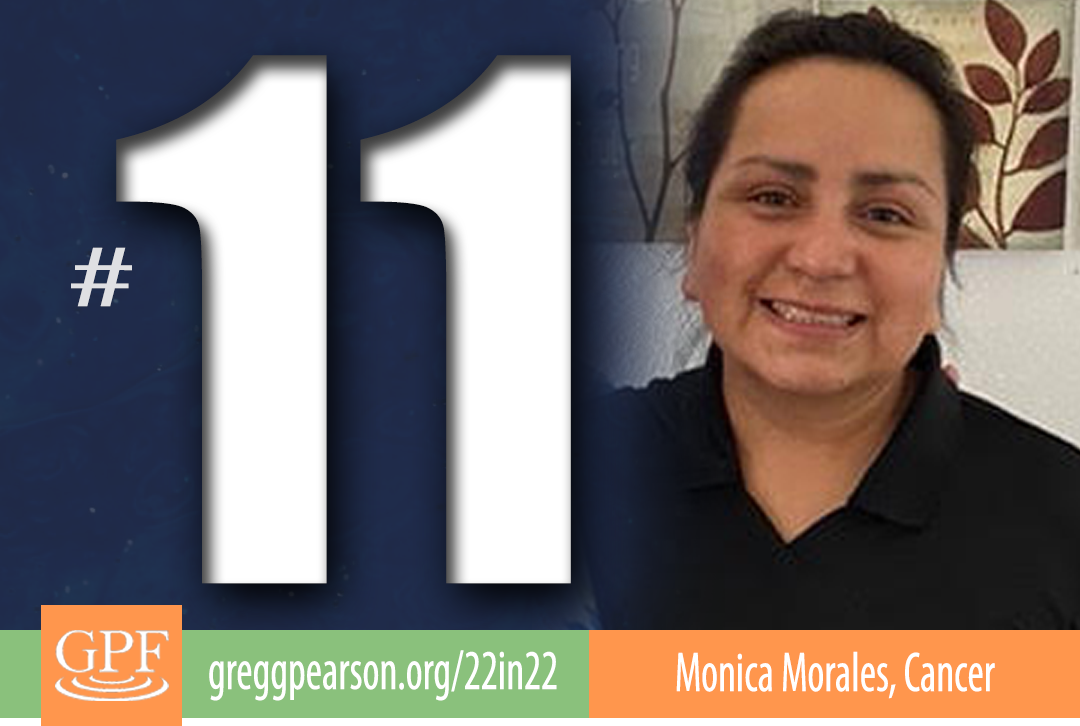 Monica and her husband are from Mexico City and were married there 18 years ago. They moved to the USA several years ago. She was diagnosed with cancer November 11, 2021 and, as a result, had a complete hysterectomy.
She trusts that God has a plan for her and trusts him with her life and future. Monica values her relationship with God and how important that relationship is to her.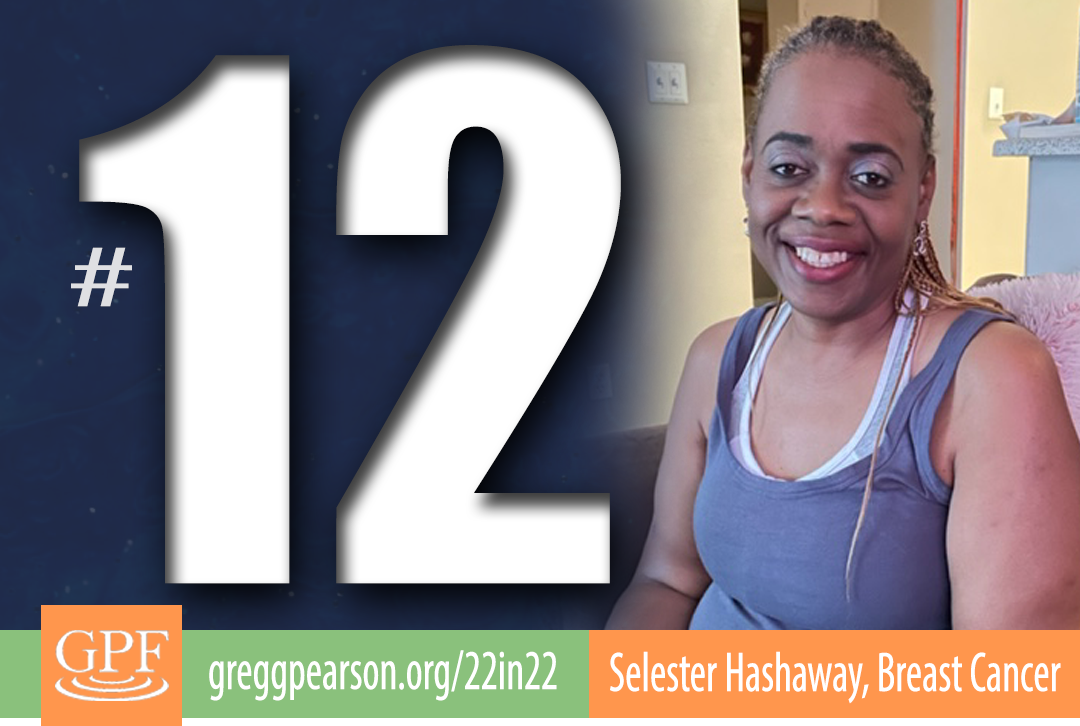 Selester Hashaway is battling breast cancer. She has had difficulty with reconstruction surgery, has had to remove initial reconstruction and redo for the second time, praying that this time all will be good.
She is on chemo and radiation at the same time. Please continue to pray for her during this difficult time.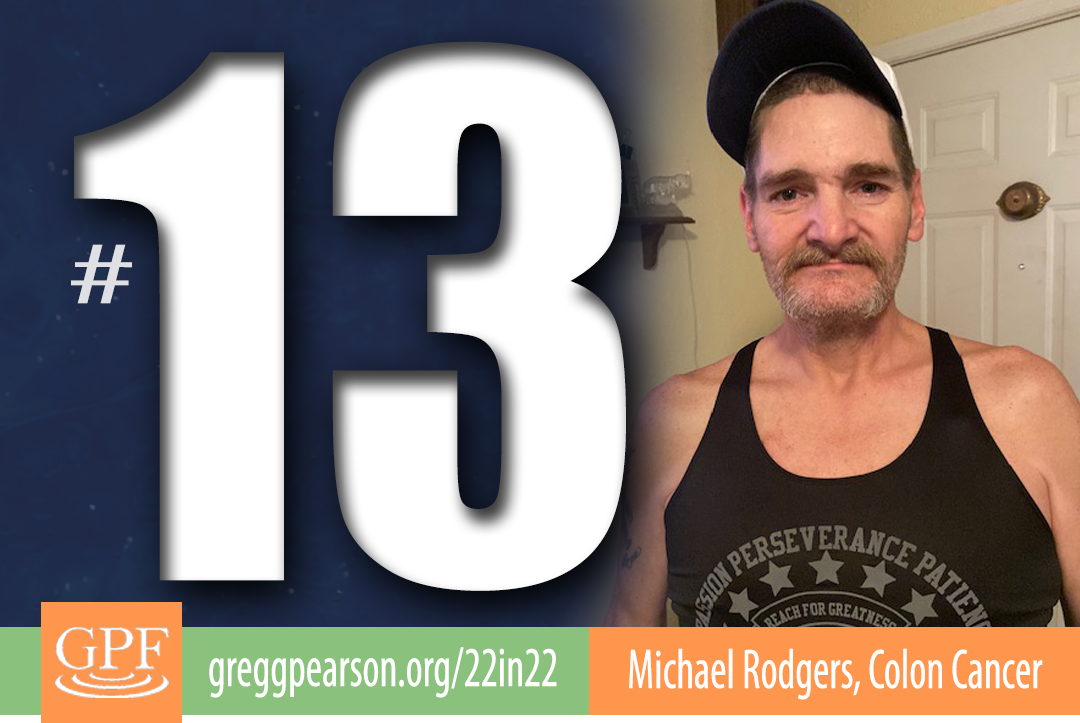 Michael is 54 years old & suffers from Stage 4 Metastatic Colon Cancer. He is on his third round of Chemo. He needs a fourth round before they will do a scan to determine his status.
He has requested prayers for strength and for his health as he battles this disease.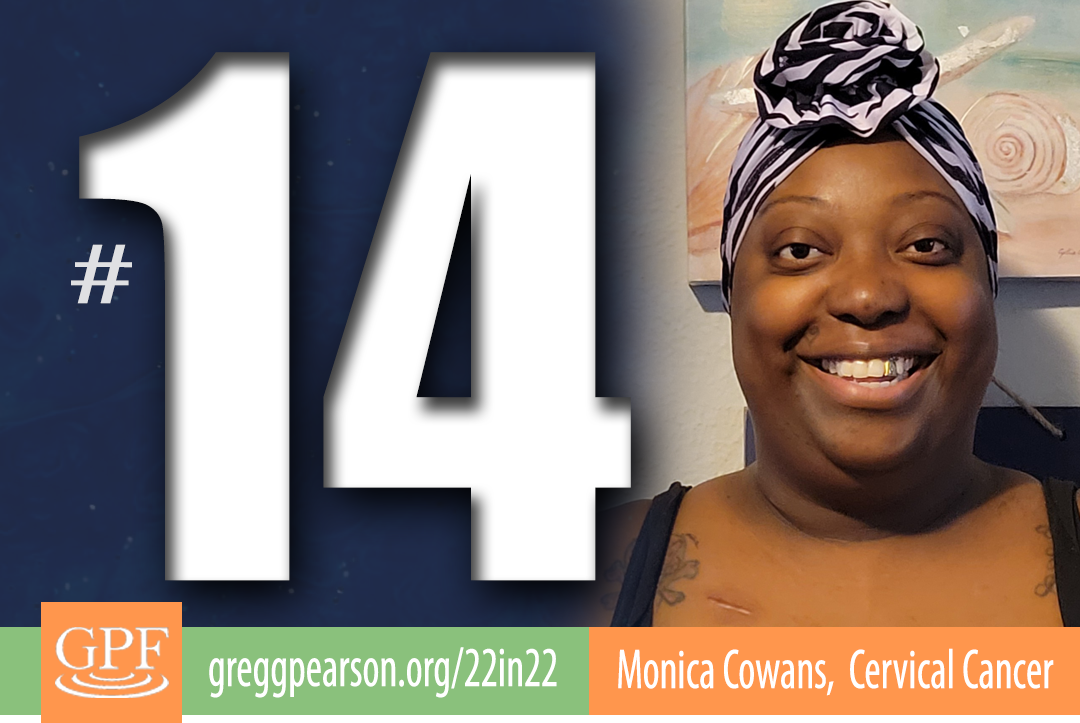 Monica is 37 years old and is battling cervical cancer. She has 3 young boys. She has been taking chemotherapy but the side effects of her treatment are too severe. She is seeking additional opinions for treatment.
Monica requests your continued prayers for healing so she can start back to work and support her children.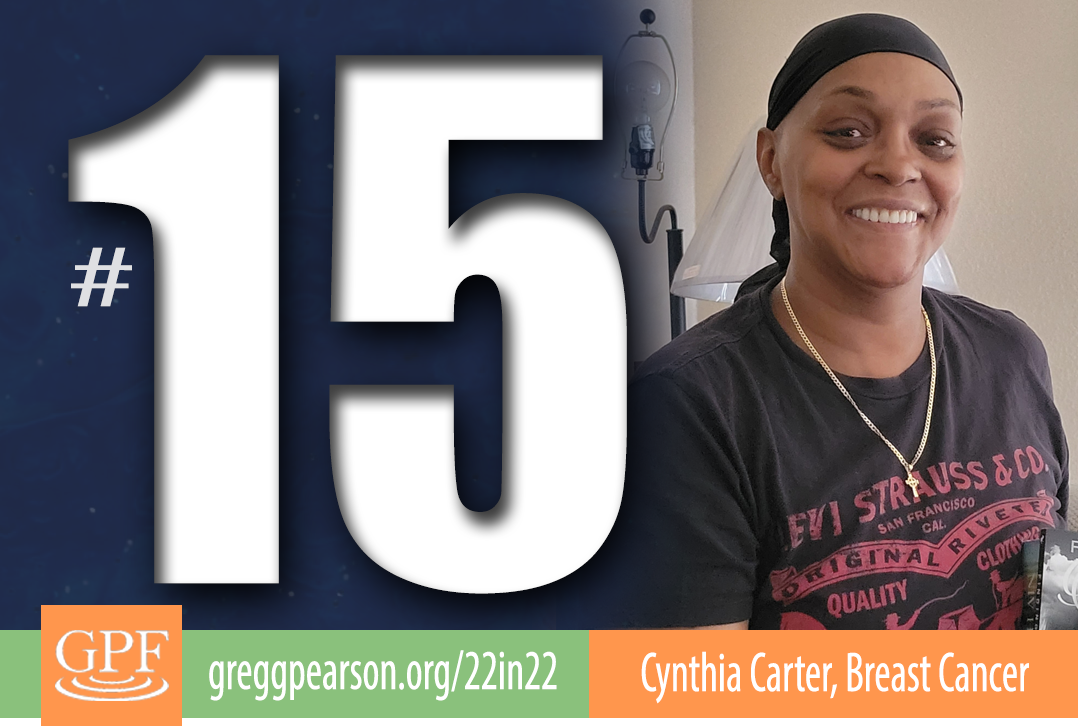 Cynthia Carter is 52 years old and is battling breast cancer. She lives alone and has struggled with loneliness. She does not go outside her apartment except for doctor visits or chemo treatments.
She was so grateful for the help from the Gregg Pearson Foundation. We ask that you continue to pray for Cynthia.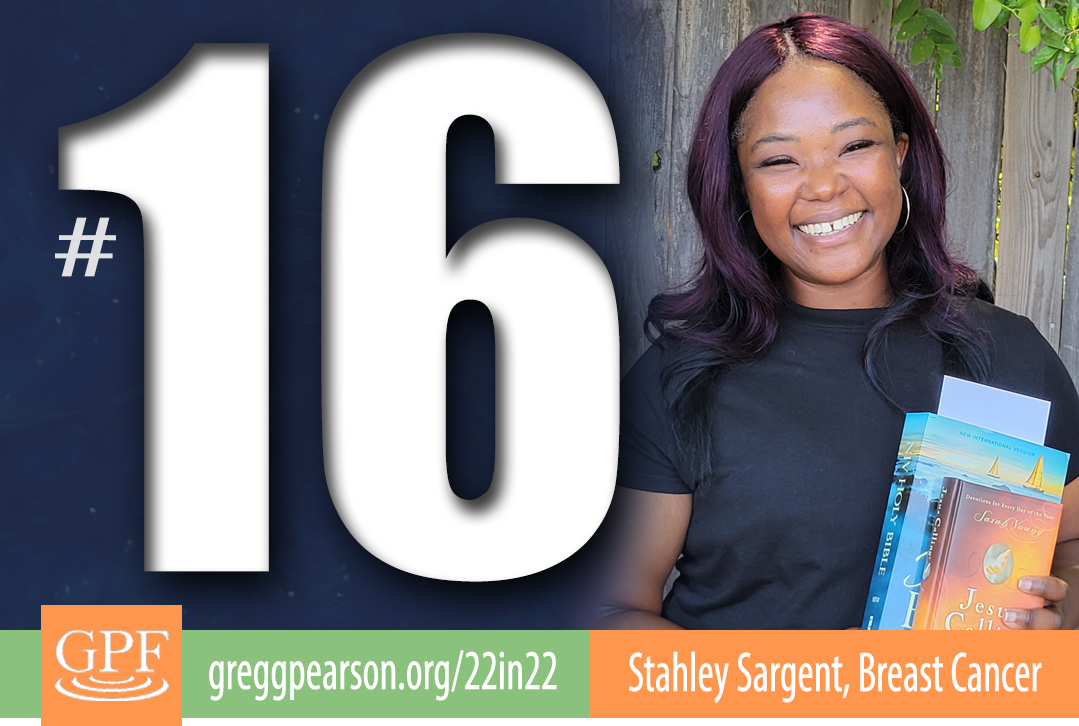 Stahley Sargent is a really sweet young lady with a 7 yr. old son and a 2 yr. old daughter.  She also has a supportive family and husband who is a barber.
Stahley was a hair designer when she could work, but she has had several surgeries, including 2 reconstruction surgeries and can't work now.  She is also facing a hysterectomy to avoid the cancer from coming back.
We ask that you continue to pray for the Sargent family during this difficult time.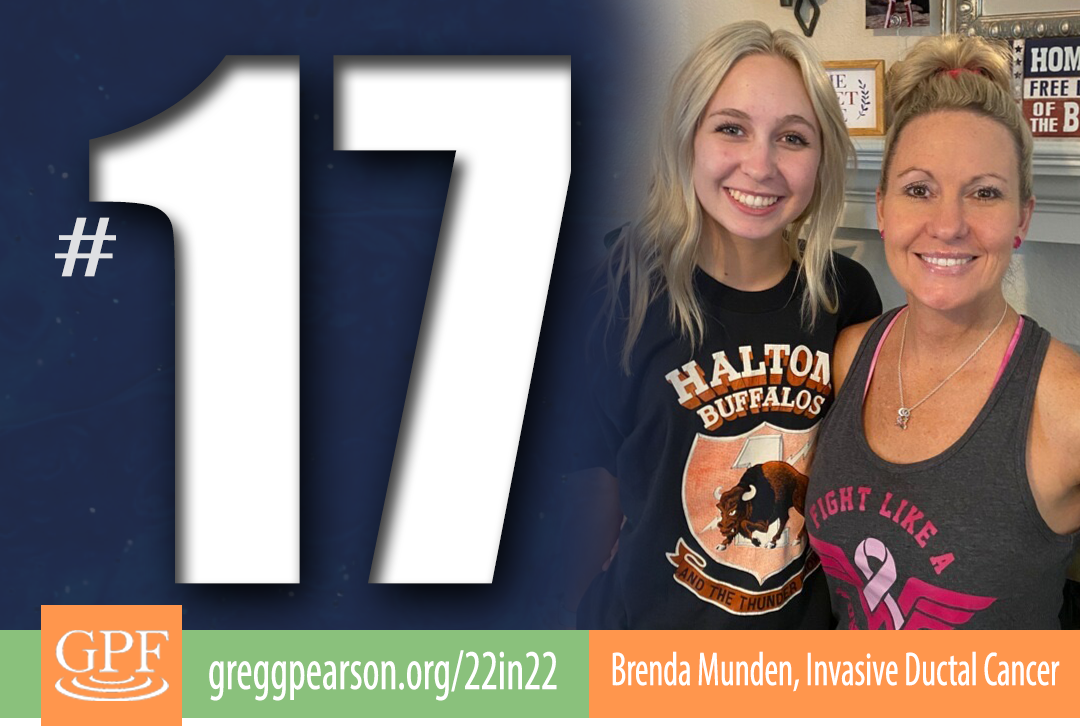 Brenda Munden is 45 years old and suffers from Invasive Ductal Carcinoma. She is a single mom of a 16 yr. old daughter as well as a self-employed personal trainer and nutrition coach.
She is a lovely lady with a strong faith. Brenda has had recent surgeries and was so appreciative for the support of the Gregg Pearson Foundation.
Continue to pray for Brenda and her daughter.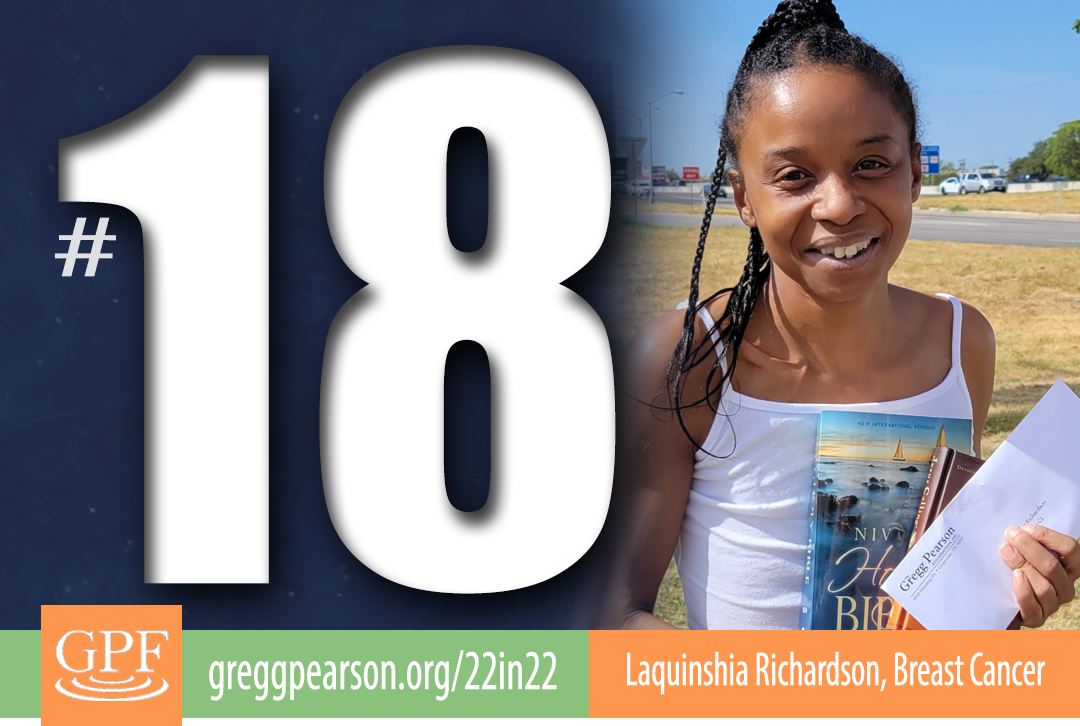 Laquinshia Richardson is only 38 years old and is battling breast cancer. Unfortunately, the cancer has spread to her brain, spine and lungs.
Laquinshia understands her time is limited and she says every day is a special blessing because she gets to enjoy her 5 children. She has 4 girls from age 2 yrs. old to 14 yrs. old and an 18 yr. old son.  She loves being a Mom.  
Continue to pray for Laquinshia and her young family.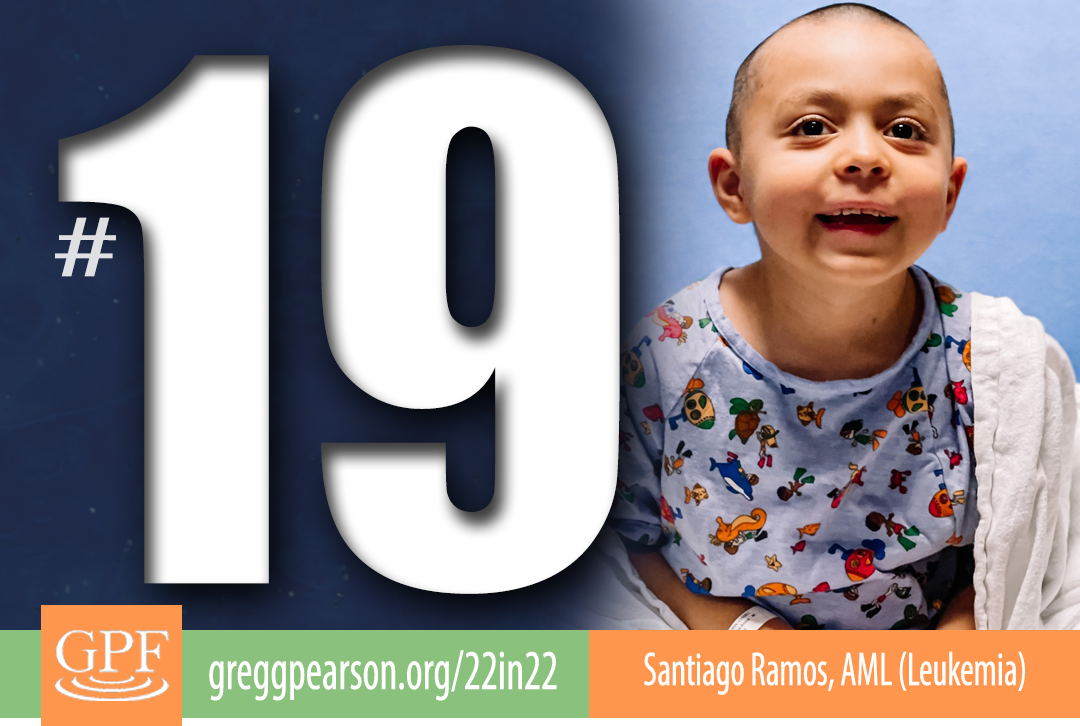 Santiago Ramos is only 5 years old. He is battling Acute Myeloid Leukemia (AML). This is a young family with Santiago's 2 siblings being younger than he is.
Santiago received a bone marrow transplant back earlier in the summer. He received the transplant from his sister which adds to the complexity of their journey.
Continue to pray for Santiago and his sweet family.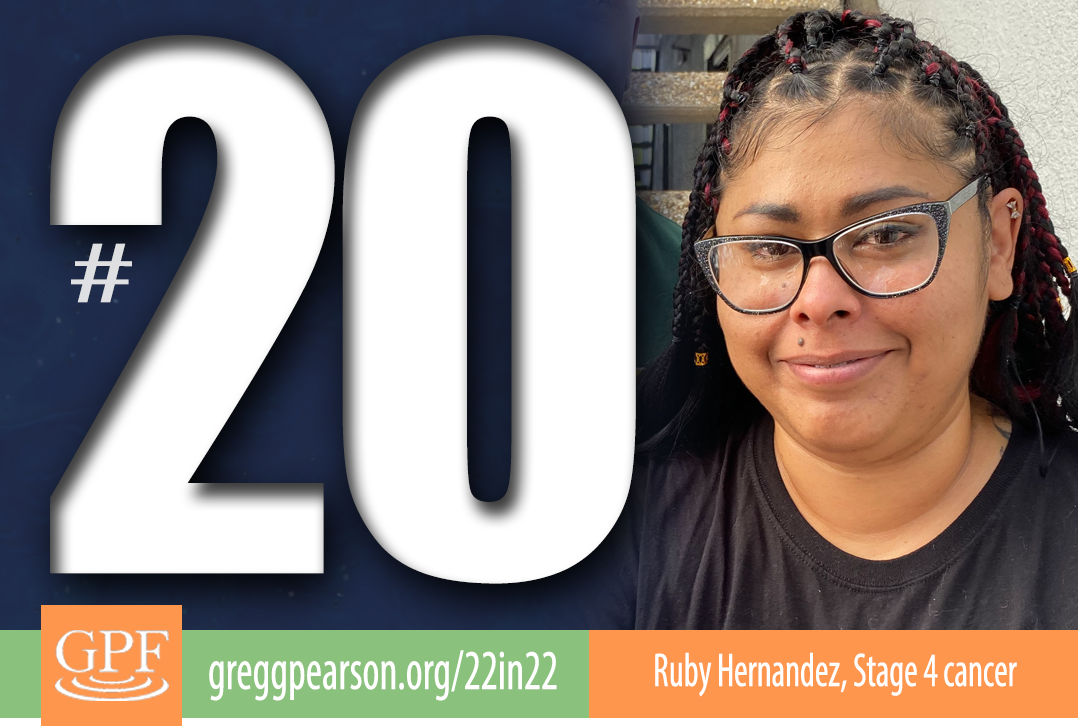 Ruby Hernandez is 39 years old & suffers from Stage 4 Metastatic high grade adenocarcinoma, with colorectal adenocarcinoma. 
She has completed 6 rounds of chemo & is looking forward to her next scan later this month. Even though the chemo is difficult she is feeling better & hoping for a good scan that will show a reduction.
Ruby's prayer request is for a clear scan that will eliminate the need for surgery and for strength to over come the pain, nausea & to be able to eat.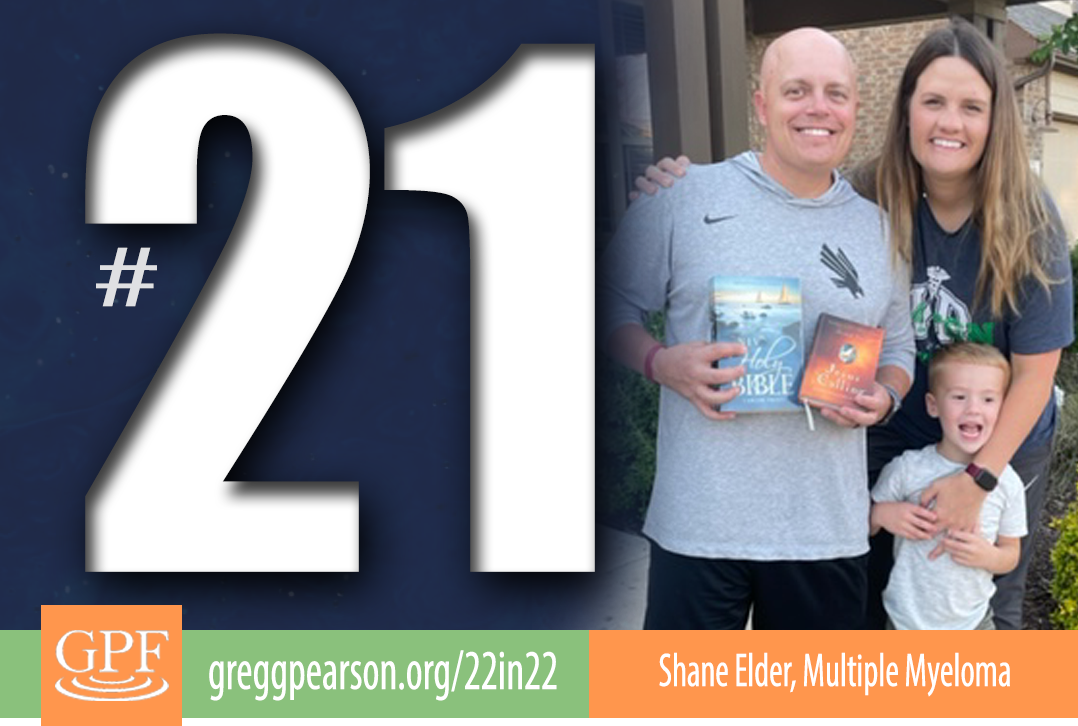 Shane is a 45-year-old husband and father. He and his wife have two small children, a very active four-year-old and a three-month-old. He and his wife are both professionals and Shane is in the middle of a recent job change.
Shane is suffering from Multiple Myeloma and has just recently completed his second round of bone marrow treatments. He indicates that he is feeling well and although he cannot leave home because of his treatments, his new employer is allowing him to work from home. He was very upbeat and optimistic about his medical treatment, condition, and potential for full recovery.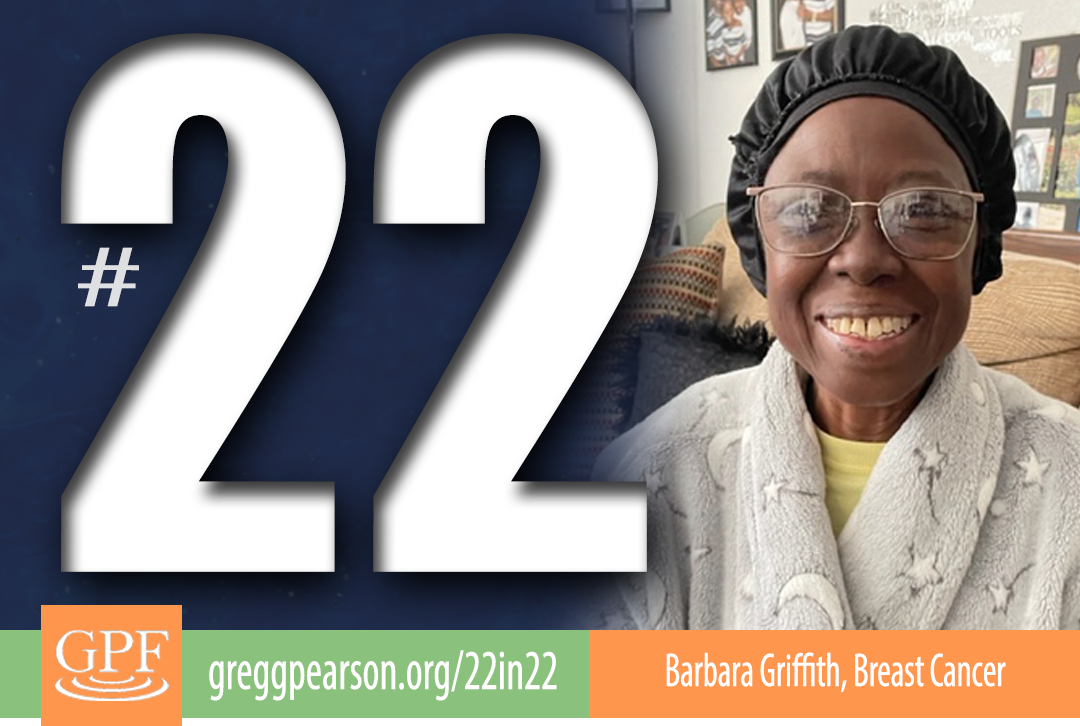 Barbara is a 63 year old sweet lady that suffers from breast cancer. She has great faith in God that the treatments will be successful. She is being treated with chemo. She was first diagnosed with her breast cancer in 2020.
Her treatments are difficult for her at this stage of life. She asked for continuing prayers for her healing.
Help us reach our goal of $10,000 !