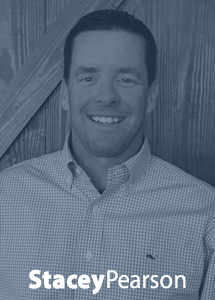 Stacey Pearson – President, Gregg's younger brother, Co-Founder
Stacey is the President of the Gregg Pearson Foundation and assists the foundation in several ways. Stacey directs the Executive Board and oversees the daily direction of the GPF along with his sister Leslie. Stacey also focuses on fundraising, event planning, and the ministry of the GPF.
Stacey is also president of Pearson Air, an air conditioning contractor in Dallas/Fort Worth and leverages the two organizations to help both succeed. Stacey's passion is benevolence and sharing the love of Christ with those he is connected with thru the Foundation or Pearson Air.
Stacey is deeply committed to his wife Paige and his 3 kids, Parker, Emaline and Bowden. Stacey's family is daily sharing the message and vision of the Foundation through their actions and daily lives.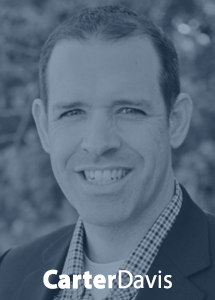 Carter Davis – Vice President
Carter Davis is a husband, father, committed follower of Jesus, member of the Hills Church and the Vice President, Strategic Partnerships at Travel+Leisure Co who resides in Southlake, Texas.
He and his wife Holly have been married for over 23 years and have 3 girls and 1 boy that attend Grapevine Faith Christian School and Keller ISD. They have been members of the Hills Church for over 20 years between the North Richland Hills and Keller campuses and have served in missions, student ministry and led small groups.
When not spending time with family, church or working, Carter enjoys CrossFit, attempting to rank local BBQ restaurants and cooking on his Traeger.
"Our family loves the mission of GPF and the people it helps. We love that it provides real 'cup of cold water' to people in need and those people are such an inspiration to us as they battle their health issues. It's an honor to serve alongside others with such a strong vision of compassion and service for those in need."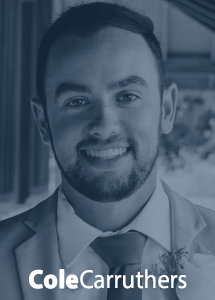 Cole Carruthers – Treasurer, Gregg's Nephew
Cole has always been a part of the foundation since it started and is excited for is new role as Treasurer. Cole currently is the Finance Manager at Pearson Air. 
He and his wife, Brianna, got married in 2021. They currently live in Fort Worth and have 2 dogs that act like kids. Cole enjoys spending time with friends and family. One of his biggest passions is running a cattle operation and working at the ranch on the weekends. He also loves playing golf and watching sports in his free time.
"I truly have a burning desire to make the Gregg Pearson Foundation successful. I love to be able to help others when they are struggling. It's hard to imagine what some of our recipients life has been like when they are dealing with cancer and other acute illnesses. Our family has been so blessed by God and the foundation is one way that we can give back to others now. I pray daily for our foundation to be able to help more and more people every year. One thing we always say in our family is this is HIS foundation and we try to do the work that HE calls us to do."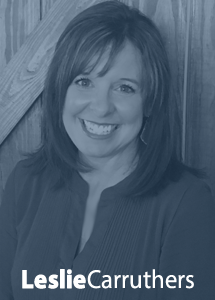 Leslie Carruthers – Secretary, Gregg's younger sister, Co-Founder
Leslie started the Gregg Pearson Foundation with her brother, Stacey after losing her older brother Gregg to brain cancer. Leslie is  currently the Office Manager at Pearson Air.
Leslie has a passion for helping others. According to Leslie, "I love helping others who are suffering from cancer and other acute illnesses. Seeing a loved one sick is an extremely hard situation, so being able to help and give to a stranger or someone hurting is a huge blessing for me. It brings such joy to help someone pay a bill or buy groceries they were wondering how they might afford."
Leslie is married to her husband Greg and they have two children, Cole and Cassidie.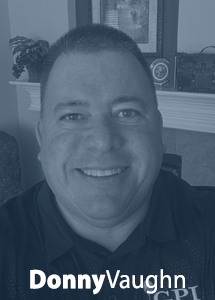 Donny Vaughn – Marketing & Advertising
Donny is currently the Solutions Director at 1429 Creative agency based in Fort Worth. He works alongside his twin brother and is one half of "The Marketing Twins".
Donny enjoys helping others who might not always have the ability to help themselves. According to Donny, "I'm drawn to the Gregg Pearson Foundation because I know the Pearson family and I love how they created this organization to honor one of their own. I did not know Gregg personally but I know him well enough to know that he was a special guy. I love how the Foundation helps not only with financial needs but also with spiritual and emotional support."
Donny is married to his wife Kendra and they have 3 boys. Donny and his family attend The Hills Church campus in Keller, Texas.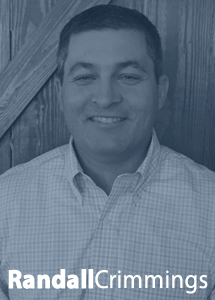 Randall Crimmings – Advisor
Randall Crimmings is a CERTIFIED FINANCIAL PLANNER™ and works for Buckingham Strategic Wealth in Southlake, Texas.
Randall has been on the board of the Gregg Pearson Foundation since 2010 and has a passion for the Foundation. According to Randall, "What drew me to the Gregg Pearson Foundation was the impact the Foundation had on people financially, spiritually, and emotionally. There are a lot of Foundations out there that will cut you a check. However, there are very few that will pray with you and also support you emotionally."
Randall is married to his wife Allison. They have 2 daughters.

Cal Smallwood – Smallwood CPA
Jackie Meyer – Meyer Tax Consulting
Joe Petersen – C12 Group
Lucy Pegues – Essential Outreach Marketing

Mikel Faulkner, Southlake, TX
Jamie Cheatham – Abilene, TX
Mitch Wilburn – Tulsa, OK
Art Hobbs – Plano, TX
Dana Wright – Houston, TX
Lane & Kelli Ladewig – Trophy Club, TX
Ryan & Angiel Merriman – Austin, TX
Clint & Alyssa O'Rear – Keller, TX
Bret Martin – Southlake, TX
Kirk Wade – Abilene, TX
Jim & Linda Pearson – Colleyville, TX
Natalie Aten – Arlington, TX
Chris & Holly Grubbs – Mesquite, TX
Jeremy & Denise Paul – North Richland Hills, TX
Wade Strzinek – Keller, TX
Brandon & Emily Unterbrink, Keller, TX
Kevin & Kristen O'Quinn – Keller, TX
Charley & Lana Moore – North Richland Hills, TX